Wills are common plot devices in movies to help create conflict and drama. For example, there is the reading of the will in a lawyer's office. But this rarely happens in real life. There are also other myths about wills, such as what they cover and how quickly the directives from the will can be carried out.
When it comes to drama, one of the best places to find it is with family. Not convinced? Just think about the last large family holiday dinner you had. Whether it has to do with love, kids or in-laws, the opportunity for drama is almost limitless. And when you bring in money and the potential for personal insults in the form of disinheritance, the level of drama can rise.
So it's no wonder that wills serve as a source of conflict and drama in many works of fiction, whether it be in books, television shows or movies. But as entertaining as these works are, they hardly provide an accurate representation of how wills work and what they are.
A will is a legal document that sets out the wishes of someone who has just died. These wishes will usually revolve around how property is to be distributed, identify guardians for children and name someone to carry out the will's instructions (commonly called an executor). Despite the will's simple purpose, there are several misunderstandings and myths about them.
Here are four common myths about your last will and testament.
Myth #1: The reading of the will
When someone dies, many people will picture an attorney reading the contents of the will to a room filled with family members of the recently deceased. But today, this almost never happens.
In no state is a reading of the will required to carry out the decedent's wishes. This myth has been made popular by works of fiction, such as movies and books.
In the distant past, a reading of the will may have occurred on occasion. One of the reasons would have been a lack of literacy. In 1870, 20% of the U.S. population aged 14 years and older were illiterate. But in 1979, that fell to 0.6%. You can see the trend in the below chart:
Percentage of individuals aged 14 years and older who were illiterate in the United States
Year
Percentage illiterate
1870
20.0
1880
17.0
1890
13.3
1900
10.7
1910
7.7
1920
6.0
1930
4.3
1940
2.9
1947
2.7
1950
3.2
1952
2.5
1959
2.2
1969
1.0
1979
0.6
Source: National Center for Education Statistics
Another reason would be the ease of communication as technology has progressed. Back in the day, it may have simply been easier to get everyone together in one place and at one time to convey the contents of the will. But now, with how efficient the mail system is, along with the fact that we have telephones, fax machines and email, the logistical headaches are gone.
Of course, if your wish upon death is to have your will read aloud to a room full of heirs and beneficiaries, you can make that happen. But it won't be necessary to make your will valid or otherwise carry out its instructions.
Myth #2: The will decides how to distribute assets after death
A major point of the will is to convey how the creator of the will would like his or her property distributed once they're gone. So it's a bit surprising to learn that some of the decedent's property will not be subject to the will.
These types of assets are called non-probate assets. If included in your will, the probate court will disregard them and follow applicable state law in how they are to be handled. Common types of non-probate assets include:
Property held in joint tenancy with right of survivorship
Life insurance proceeds with a named beneficiary
Property in a living trust
Bank accounts with named beneficiaries
Certain pieces of personal property, especially those of small monetary value
Retirement accounts with named beneficiaries
Myth #3: Instructions in the will are carried out immediately after death
If there's anything about the law that even non-lawyers understand, it's that the court process is anything but fast and immediate. When a person dies, the wishes expressed in the will take some time to be carried out.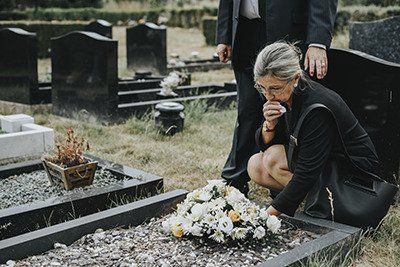 After a person dies, someone must find the will and bring it to the executor or personal representative appointed to carry out the will's instructions. From there, beneficiaries listed in the will can expect to receive a copy of the will or at least learn that they can expect to receive something.
The executor will then file the will with the probate court so the probate process can begin. One of the first things the court does is determine if the will is valid.
Next, the probate court ensures that any outstanding debts are paid for. These can include things like loans, mortgages and outstanding child support payments.
Finally, the assets listed in the will get sent to the beneficiaries. All of this takes time, and that assumes there's no one to attack the validity of the will or contest one of its provisions.
Myth #4: The contents of a will remain private
Before the executor can carry out the instructions in the will, the executor must file it with the probate court. Once the will is filed, its contents are readily available to anyone who's curious as to its contents.
This also means that related court documents that might include information concerning property values and debts may also be part of the public record. This desire for privacy is a major reason why some people try to turn as much of their property as possible into non-probate assets before they die.